Our spring show is an original radio-drama adaptation of the classic "so bad it's good" film Plan 9 from Outer Space along with an original prequel fiasco. See the event page for the show for more information about our performance, or look below to buy tickets.
Important
You must be fully vaccinated against COVID-19 to attend this performance, and masks are required at all times in the building, except when actively eating or drinking. Proof of vaccination will be checked at the door; you can bring a copy of your CDC vaccination card, the card itself, or a clearly legible photo of the card (with dates, lot numbers, and your name clearly visible) on your phone. You'll also need ID that matches your vaccination card. We are sorry for the inconvenience and look forward to a post-pandemic era when measures like this won't be necessary. We especially regret that this means that children who cannot yet be vaccinated will not be able to attend.
Performances:
Thursday, October 28th, at 8pm (pay what you can)
Friday, October 29th, at 8pm
Saturday, October 30th, at 2pm (matinée)
Saturday, October 30th, at 8pm (evening)
Note that there are both a matinée and an evening show on Saturday, October 30th, and that Thursday the 28th is pay-what-you-can night.
All performances will be at Boston Brunch Church, 204 Elm Street, Somerville, MA (map)
---
You may buy tickets for "Plan 9 from Outer Space" with "Plan 8 from the Outer Ether" in advance on-line through
Brown Paper Tickets
: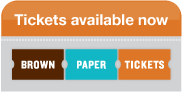 $15 / $12 Students & Seniors 62+
or
You may reserve tickets using the form below and pay for them at the door. (Make sure you scroll down within the form to fill everything in! You can also
open the form in a new window
.)