The Post-Meridian Radio Players are proud to present The Van Helsing Chronicles, with original adaptations of Gothic horror novles The Beetle and Dracula narrated by Professor Abra Van Helsing. See the event page for the show for more information, or look below to buy tickets or make seat reservations.
Performances:
Friday, October 19, at 8pm
Saturday, October 20, at 2pm (matinée)
Saturday, October 20, at 8pm
Thursday, October 25, at 8pm (pay what you can)
Friday, October 26, at 8pm
Saturday, October 27, at 8pm (costume contest)
Note that there are both a matinée and an evening show on October, the first Saturday, and that Thursday the 26th is pay-what-you-can night. There will also be a costume contest with prizes on closing night, October 27.
All performances will be at Boston Brunch Church (formerly Responsible Grace) at 204 Elm Street, Somerville, MA (map)
---
You may buy tickets for The Van Helsing Chronicles in advance on-line through
Brown Paper Tickets
: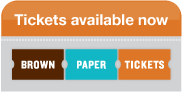 $15 / $12 Students & Seniors 62+
or
You may reserve tickets using the form below and pay for them at the door. (Make sure you scroll down within the form to fill everything in!)